Training Events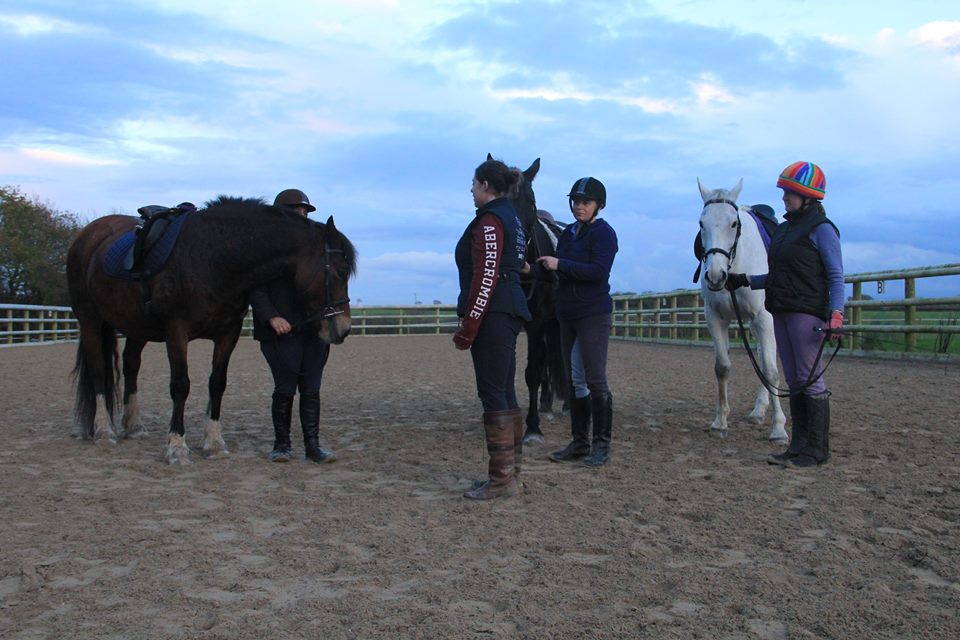 On this page you will find details of all current training events that the club are involved in. All members are welcome to participate in any of the training events detailed here. Simply contact whoever is hosting the training; in some cases that will be the trainer themselves.
XC Training at Southcott Farm, Winkleigh POSTPONED DUE TO WEATHER with Chris Johnson (£35 for 1.5 hour lesson, max 4 people per group)
Entry Form available by clicking here
NAY (Novice horse/ rider and Youngster/ young at heart) group training run by Jaime Cottier runs every Saturday @ 3pm ' Little Yeomadon, Pyworthy, EX22 6SH.
Jaime Cottier can be contacted via Facebook by clicking here or by email: cottierjaime@gmail.com
Claire Daniels holds regular winter showjumping training at Tall Trees. For more information and to book in please contact Claire on 07790 394234.
David Lee Redden holds show jumping clinics at Tall Trees. For details and to book in please contact David directly. He is contactable via Facebook by clicking here or by email on davidlreddan@icloud.com.
Clare Deithrick holds regular flatwork clinics at St. Leonards, Pensilva, Helston and Pipers Pool. Lessons can also take place at her own yard in Tintagel. Any level welcome. Please contact Clare on 01840 770342 or 07446 265843.
Katy Deithrick holds regular showjumping and showing lessons for all abilities at her own yard in Tintagel, St. Leonards and Knightswood, or she is happy to travel to your own yard. Please contact Katy directly on 07968 171689 or katydeithrick@gmail.com. Further information can be found on Katy's flyer by clicking here.